Close Out the School Year Like a Pro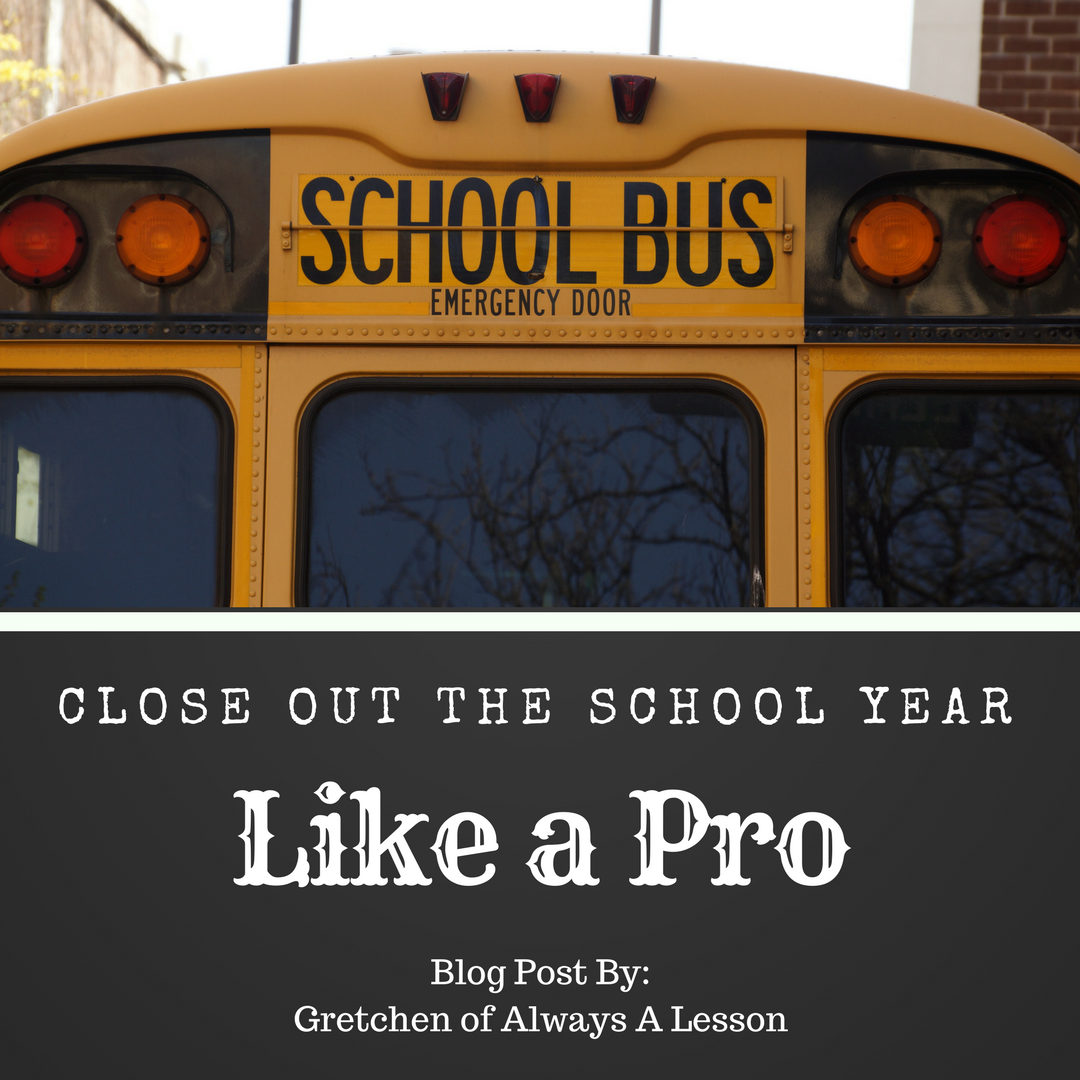 The first semester (Quarters 1 and 2) are now behind you and the second half of the year awaits you. That means more testing and pressure to ensure your kiddos are up to speed before handing them off to next year's teachers. This time of year is not something you just SURVIVE, but it's a time where you can become SANE and EFFECTIVE. 
Did you know?
Below are 6 tips to close out the school year like a pro, ensuring success for all:
Know the End Game
Being familiar with how students will be assessed on grade level material will help you know how deep to go on particular content topics. You aren't teaching to the test, but you are familiar with the depth to which students need to comprehend grade level material so as to be prepared to be assessed on it. Ask veteran teachers or search online for examples of test questions related to the topic of study you are currently teaching to get a feel for how much more time you need to devote to teaching the topic.
Know What's Coming Next
Using the backwards planning method will ease anxiety by knowing what content and topics are coming up next in the curriculum. When you plan backwards you know the end date for all curriculum taught and plan your units backwards to ensure it all fits into the timeframe. This helps you plan appropriately. When you are certain about having enough time (with flexibility of course), you don't run in to a crazy fit of cramming towards the end of the year.
Build in Natural Practice
Instead of "test prep," incorporate test taking strategies into normal classroom activities. For example, if you know your students have never bubbled in answers on a test sheet before, provide bubbling practice with daily reading passages or math practice. Students won't realize they are preparing for the test while completing everyday classroom activities.
Overlap, Overlap, Overlap
The more you can interweave content, the more the information spirals in students' heads, creating additional time to process and retain content. For example, add history or science content into your reading block to meet lesson objectives and standards while also building in extra practice with specific content topics.
Focus on Critical Thinking over Process
Instead of having students memorize a process and complete it over and over, focus on the thought process behind it. This is called teaching the 'why' over the 'what.' This is a more effective approach for long-term retention and comprehension of content or academic principles. Ensure students understand WHY a math formula works or WHY finding text evidence results in a correct answer rather than memorizing a particular process or method making it hard to replicate in other scenarios.
Project Excitement Over Worry
Students pick up on your anxiety, so give students something to look forward to rather than dread. Forget doing a countdown on the board to the end of the year or a big upcoming test. Instead, spend your energy celebrating all the milestones students are hitting as they gain proficiency in academics and get a buzz going for their moment to shine! The more you and your students replace fear with a sense of calm, the better you all will be!

What tips would you add to this list to help educators close out the school year like a pro?