Make Room for Student Growth in 7 Easy Steps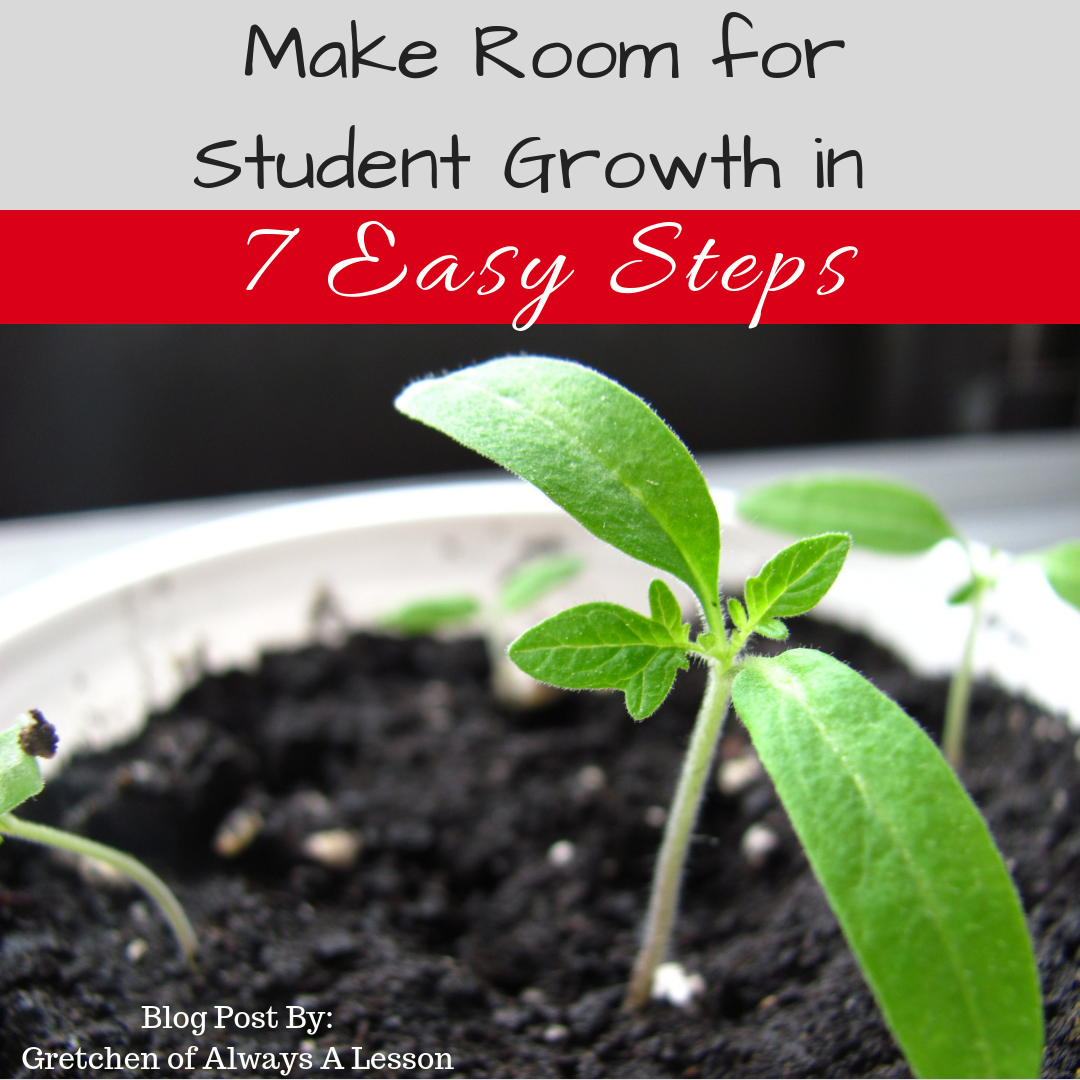 As first semester in our classrooms are coming to a close, it is important to REFLECT on where students began and where they hope to go. Much of that reflection is based in academic benchmarks to ensure students meet the requirements for their grade level, but the most important work we can do as educators is help students achieve their own goals, whether it be personal or scholastic.
With first quarter (and soon-to-be second quarter) behind us, it is important to make room in our instruction for growth reflection. Taking a time out from forging ahead with gusto, allows students to turn their heads to see the mountain they have hiked behind them.
It is out of the question whether or not a student will grow while they are learning in our classrooms. Instead the question we ask ourselves is…how much and in what ways will my students grow? With 2019 on the horizon, allow students to DREAM UP BIG GOALS for themselves and then with your help plan out ACTIONABLE STEPS to attain those goals.
Student goal setting is not a "beginning of the year" thing; it is an "all of the time" thing. Without goal setting, students are blindly marching forward under the command of a leader. Instead we want students to glance at their own goal map while measuring the actionable steps taken in order to reach their desired destination.
What To Do
Set aside 5 minutes for students to brainstorm their goals in a graphic organizer like this (or like this for a New Year's twist)
Meet individually with students to hear their goals in ending the year strong
Keep track of students' goals in a roster (like this) to make it easier reflect on the data at a later date
Review the goal tracker to look for patterns/trends in student goals so that you can build camaraderie in goal achievement among students
Plan lessons with explicit tie backs to goals so students emotionally connect to the purpose of learning
Leave goal reminders around the classroom to keep them top of mind for students while they work (ie. post-its in the corner of their desk)
Revisit goal setting sheets individually with students and update the goal tracker as needed
When teachers teach students how to dream big and take action, they are making room for students to become more than they originally imagined.

How do you incorporate student goal setting into instruction?