Fire Your Mentor, Hire Your Idol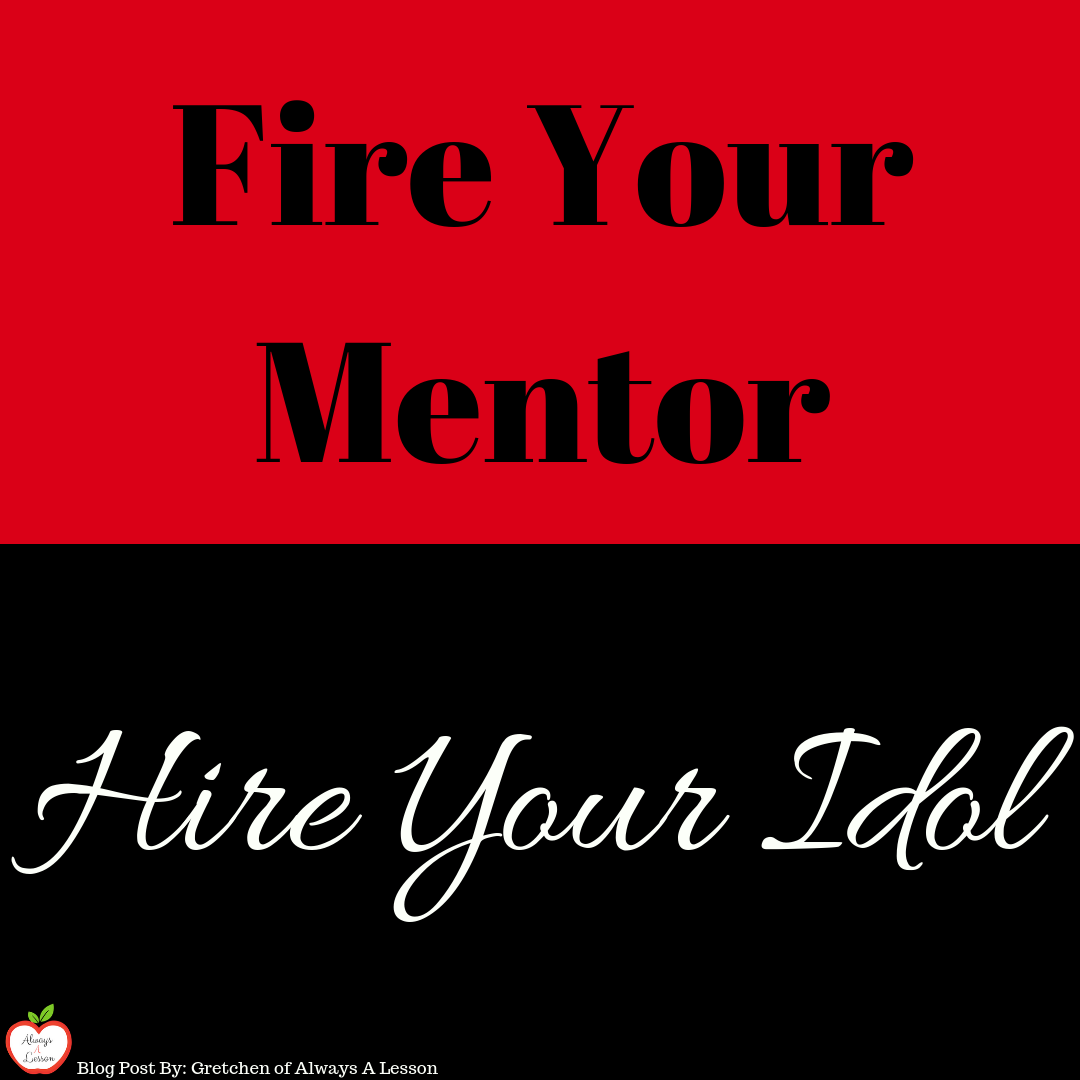 One of my biggest struggles in my early years of teaching was the lack of help and direction from experts in the field (veteran teachers, administrators, etc.).
I attended all necessary training for new teachers, followed all protocol, and even asked questions whenever I could to whomever would listen. But, I still had major growing pains as a newbie.
Thankfully, my school district mandated all new teachers get assigned a mentor. Mine happened to be a veteran educator in a different grade level down a different hall teaching a different curriculum. The lack of accessibility due to classroom location and opposite schedules meant the mentorship never became more than formal "check off the boxes" type of meetings.
Left to my own devices, I ended up going to my grade-level colleagues for help more than my mentor because they taught the same curriculum, tackled similar obstacles, were close in proximity and operated on the same schedule as I did. This made relying on their expertise a no brainer. But, it wasn't their job to ensure all of my needs as a new teacher were met, and I quickly realized I would burn them out and potentially strain our working relationship if I continued to hound them with my questions, concerns, and brainstorming sessions.
One day, the idea hit me that I didn't have to wait to be assigned a mentor that better aligned to my needs. I could go out and appoint my own! So, in my mind, I "fired" my assigned mentor and went out to find teachers that were experts in my weak areas. I call these teachers my idols. I watched how they worked, asked specific questions to understand their mindset and strategies, and as a result, I had a strong start to my career those first few years.
If you are a new teacher lacking help and direction, you can fire your mentor too. Or maybe you never were assigned one- even better!
When you find the right person, get to know them before diving into your work together. This mentor-mentee dice activity is a fun get-to-know you exercise.
Since I struggled for clarity and direction, I want to make sure no new teacher ever feels frustrated and lost in the same way I did. I have created the New(er) Teacher Mentorship Program for teachers in their first three years of teaching who are seeking advice, tips, and support.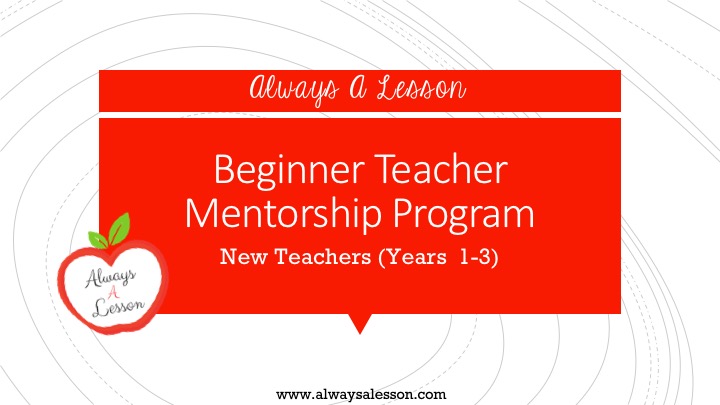 UPGRADE YOUR EFFECTIVENESS
If you are new in your teaching career, years 1-3, and have a desire to hone your craft, but lack the support at your school site…this mentor program is for YOU!
What is the goal?
To increase teacher effectiveness & student achievement in the classroom through personalized, on-going mentorship with a veteran teacher
What will I get?
Gain knowledge and skills on teaching best practices
Receive personalized, bite-sized feedback on lesson design, preparation and execution
Implement effective instructional techniques and strategies
How will I get it?
Self-Paced Online Learning Modules with Printables
Weekly Lesson Plan Feedback
Weekly UNLIMITED Email & Voxer Communication
Tip-of-the-Week Video
Monthly One-on-One Virtual Calls
Quarterly Goal Setting
…AND SO MUCH MORE!
Teaching is rewarding, but it doesn't need to be frustrating too.
Don't miss out on the opportunity to invest in your future self by finding the best fit in mentorship. There is no reason to be alone on your learning journey. Whether you decide to join the program or not, be sure to find veteran teaching idols you can look up to for ideas and guidance to help you navigate those first few years on the job. YOU GOT THIS!