How to Build Up Your Classroom Library in No Time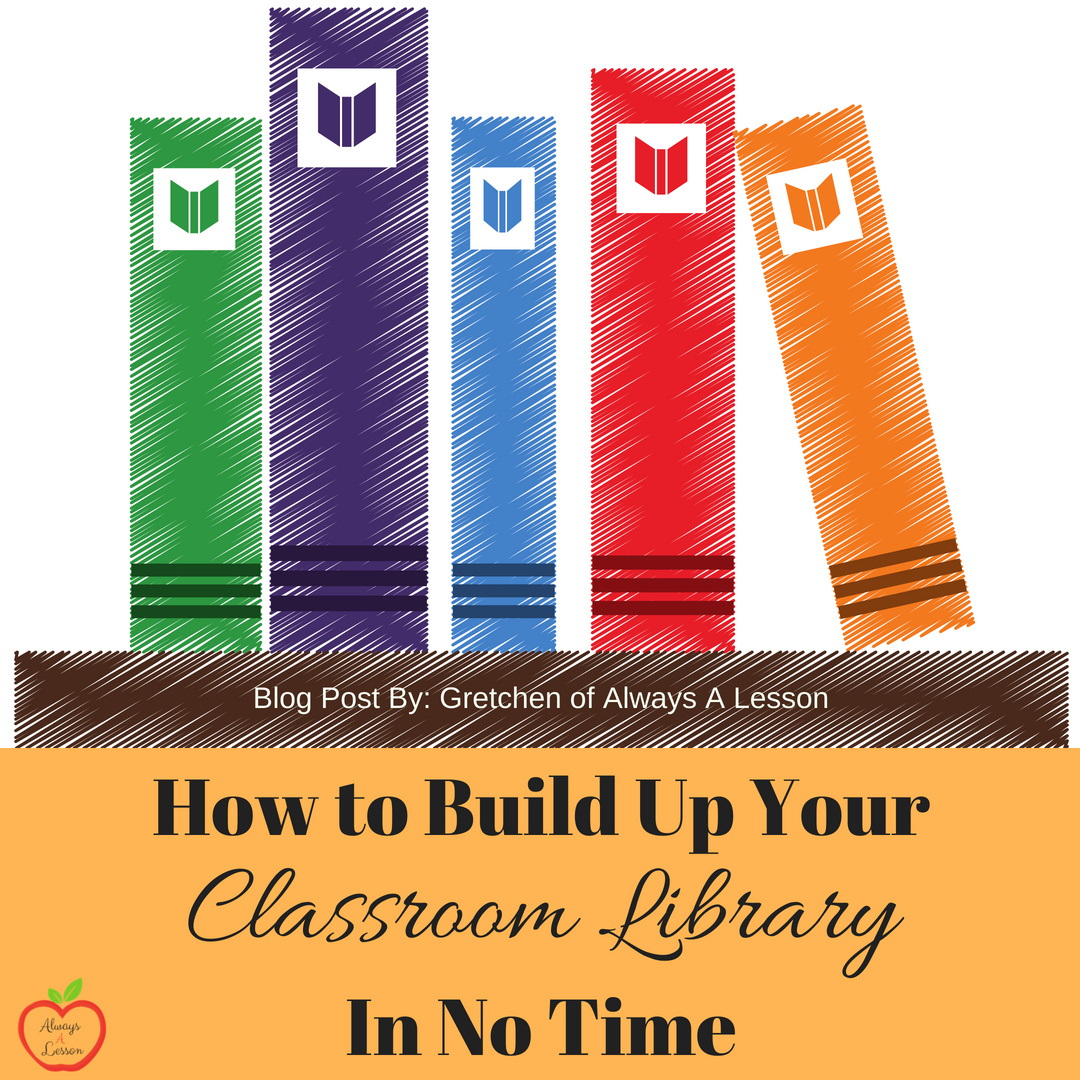 One of the major to-do list items for teachers upon returning to school in the Fall is classroom set-up. A large chunk of that responsibility is to establish an area of the classroom for a library, only then to have the added pressure to fill it up with great literature for students.
Some schools are able to provide plenty of books for a new teacher to start the year off with, where others are only lucky enough to provide the book shelf. No matter which type of support a teacher receives from their school, there are tons of tips and tricks they can implement in order to start building up their classroom library.
In fact, instead of relying on my wisdom alone, I reached out to my trusty New Teacher Facebook Group and asked how they themselves were able to stock up on great books for their classroom libraries. Below are some of the ideas shared:
Shelby said: "Some teachers at the start of the year put books they don't use outside their classroom when we go back, so I look through them. I scour the $1 books on Scholastic. When I submit a class order I try to order at least two books for the classroom. Check garage sales and thrift stores."
Emily said: "Library book sales! There's one about half an hour from me that does 25 cent or 50 cent kids' books plus a teacher discount (don't be afraid to ask if they have one for you!!). I've also gone to local thrift stores, asked friends on Facebook, local teacher sale pages. Also I have about 300+ books now 

😅

 if you look for deals for a while, you'll find some!!"
Stephanie said: "Retiring teachers, eBay does a lot and boxed books sales! I have had success with Thrift Books as well."
Debra said: "

Green Valley Book Fair in Harrisonburg, VA"

Megan said: "Look on Facebook Marketplace! I scored 50 books for $2 and they are all great titles! I also go to Goodwill and yard sales."
In addition to the ideas shared above, I highly suggest the following avenues to stock up on great books for any teacher's classroom library:
Dollar Store Finds– Check out your local thrift shops selling products with sale tags of a dollar. These stores are hit-and-miss, but oftentimes you can snag a bunch of great book titles in excellent shape without breaking the bank!
Community Donations– Walk door-to-door from local businesses located near your school building and mention the largest need for your school and classroom is books and see if they are willing to donate (on the spot or at a later date). Many businesses want to help and have a budget to do so but need teachers to tell them their specific needs first.
Student Donations– During your Back-to-School season, place a donation wishlist in the hallway so any time a parent and child visit the building, they can see what items are needed by classroom teachers and can donate if they wish. You never know what visitor will anonymously donate all of your wants and needs if you are willing to put it out there and ask!
Personal Purchases– As teachers know, join all sorts of membership sites that allow you to accrue points to cash in for items. You can use these points for books if you wish. (Also, don't throw out any receipts you use for classroom supplies as you can write these off during tax season.)
Regardless of how many books a teacher has in their classroom library, it is most important to establish a love of reading. Even if a teacher only has one book and can model great reading strategies daily to students while exposing them to an entertaining plot, students will begin to love the idea of reading so that when the books do come, they are eager to get to work!
Are you in need of some great book titles to get your classroom library started? Check out this free printable: Third Grade Favorite Authors List

What tips and tricks to building up a classroom library can you share?