I attended my first ever EdCamp in my hometown of Charlotte, NC recently. The only thing I can say is… how have I not attended one of these earlier?!
I took a TON of pictures rather than notes and cannot wait to share with you.
Setting the Stage
First, we met all together to understand the purpose and flow of the day as well as get sessions created and announced:
Since it was my first time, I was so glad they did a quick intro so I understood the casual format of sharing out potential topics to discuss, voting to choose the most popular ones, assigning rooms to the topics, and most importantly… we were given the okay to walk out of a room when we had heard what we needed and ready to take in another topic happening at the same time. That was really the HUGE difference of any professional development session or conference was that it was encouraged to pop in and out at our will. Since there were no official 'presenters' and it was just a conversation, it took the edge off of hurting someone's feelings if the course of the discussion wasn't going in the direction I personally was interested in or that I had heard enough and was ready to dive into another topic nearby.
Before we were free to start attending conversations, it was shared that we needed to start thinking of this time together as a professional learning network (PLN) instead of a professional learning community (PLC). The networking aspect helps extend your vision for collaboration beyond your own four walls of the classroom or the school or district. But that it can happen anywhere at any time. I see that in my interactions on Twitter through chats but also through Voxer groups and now at edCamps.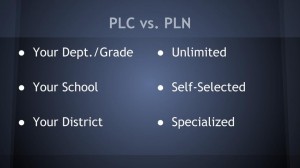 Site: Pleasing to the Eye
The location of the EdCamp really had an impact on me before ever engaging in any EdCamp topics. Here's why:
1. Motivational Signage around the school and in classrooms:
2. Comfy and Cozy environment- couch and foot rest seating and a learning nook for the kiddos:
3. Organizational Systems-  The teacher geek in me loved this!
Aren't these areas just beautiful and super functional?
Content
The sessions were fantastically engaging and really pushed me to think.
Here I am (on the right) talking with my hands as usual: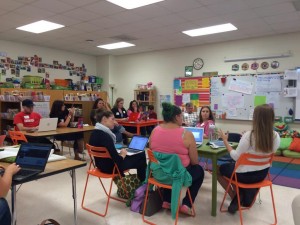 This setting is super casual- where we are just sitting around a table chatting. People are on their devices tweeting what their learning with the hasthag #edcampQC. (Go ahead and type that in to Twitter and see all that happened that day!)
Meeting, I mean 'networking,' with other educators was really inspiring to me. You know, if you have an EdCamp sticker you really do LOVE edCamps… uh hum, where can I get a sticker?!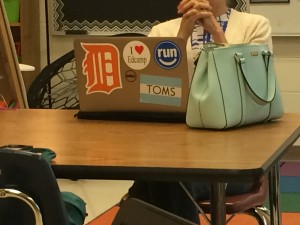 It was also great to get some visuals of what educators were referencing, so we used classroom Smart Boards to showcase these ideas in action- google documents, communication systems for parents, student assessment trackers, etc.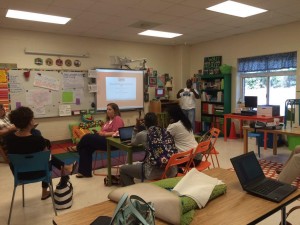 And when someone couldn't attend the edCamp, we skyped them in! (Hello 21st century capabilities!!)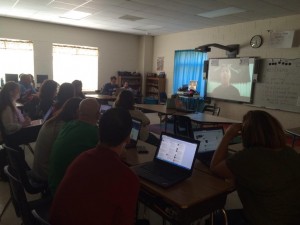 We even got down and dirty like we expect the kids to do during class:
But, I had to save the best for last…  I LOVED the ipad robot that zoomed around the school visiting sessions and reported back to this docking station with the TrainWorks rep! Every admin or coach should get this tool to "get into classrooms" as much as possible!
Perks for Attending
a. Seeing friends 🙂
Our district had its own weekly chat a few years back and I connected with some fabulous educators and LOVE getting to see them (in person!) as often as possible. EdCamp selfies are a must!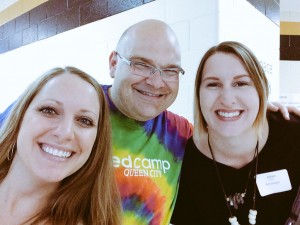 @MrLemere and @JillianWhurr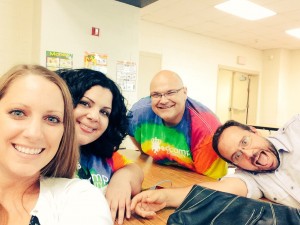 @edu_ms_pagano and @htdcompletely
b. Food Truck -yum!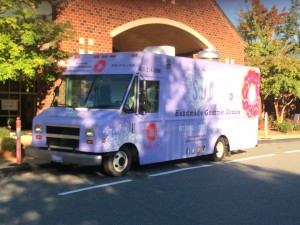 We had coffee and donuts available for purchase upon arrival. At lunch, we had 3-4 trucks to choose from. I had a delicious shrimp taco 🙂  All lines were long so it was super hard to pick (first world problems, right?)  We even had delicious cookies given to us on our way out!
d. Prizes- Thank you sponsors 🙂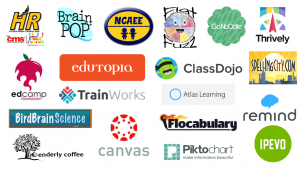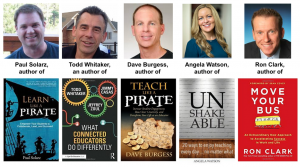 The giveaways were pretty amazing. The above sponsors gave away their best and many, many, many educators left elated.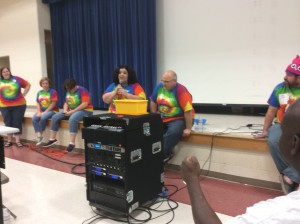 Thank you to the #EdCampQC staff for working out these details and making us feel so special!
What I learned about EdCamp
You must attend
Everyone has something to learn and contribute so "drop your badge and title at the door"
Start the conversation
Connect on social media when meeting someone new so you can continue to the conversation later
Take risks
Teaching is the best profession, so surround yourself with others that think that same way
If you have a chance to attend an EdCamp, please do so. Even if you can't personally attend, the hashtag for various EdCamps are given out in advance and you can follow the conversation while its happening live on Twitter (sit on your couch and partake in another state!). I have learned and grown so much as an educator since engaging on Twitter, lately on Voxer and now at an EdCamp. I am so empowered by networking with other educators once I allowed myself to get out of the four walls of my classroom and school building, and I want you to do that very same thing.

What have you learned about EdCamp learning for educators?