Avoid the Summer Slide – Teacher Edition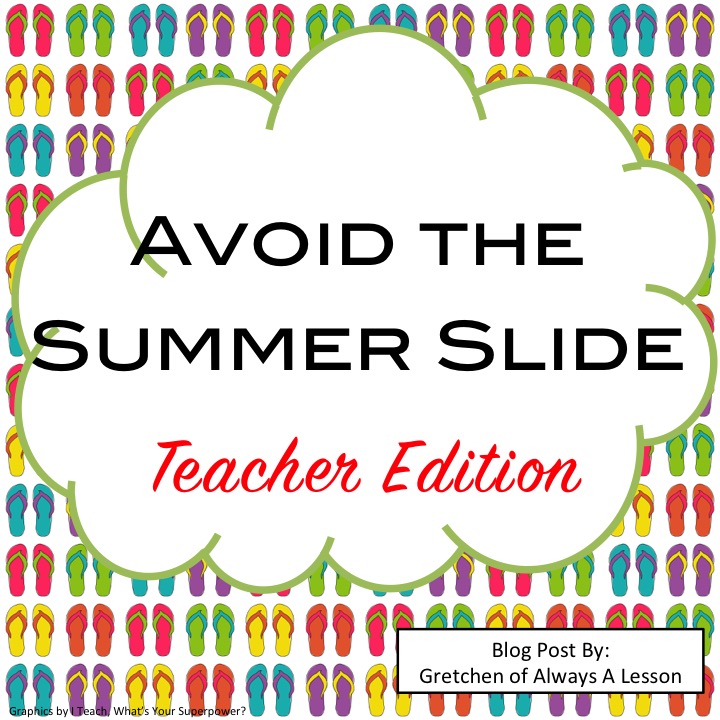 School is almost out for summer. A big concern in schools around the world is that this time off often results in a loss of learning for students. In efforts to ensure students maintain all knowledge gained from the school year, teachers assign academic projects to be completed during their summer break. These projects spiral skills and help students remain academically sharp.
However, a concern that is rarely discussed is the summer slide for teachers. Many educators spend the summer with family and friends, completely unplugged from the profession. Although this is very healthy to an extent, not engaging with other educators and/or educational content for months produces the same results that educators themselves try to avoid with their students. We need to keep our skill sets sharp too!
Below are some tips to avoid the summer slide for teachers:
Read something related to your field of expertise for every non-education related book or article you read
Engage on social media with educators around the globe for instructional and/or classroom decor ideas daily
Research one current best practice you plan to implement in the coming school year
Listen to educational podcasts or books on tape for ideas and inspiration once a week
Make a to-do list for back to school and revise it monthly

What tip would you add to this list for teachers to avoid their own summer slide?