58: Don't Let FOMO Steal Your Magic
Fear of Missing out (FOMO) can rob you of reaching your potential. Educators want to be great, but when they let FOMO be the reason they make a decision, their kids suffer. Social media, conferences and the latest technology are some examples of areas where teachers rush about like moths to a flame. Tune in to hear how to still be part of what's hot, but not lose sight of your purpose in the classroom.
Quotables
Stop chasing fads instead of rooting yourself in student achievement
Prioritize where you put your time- does this really impact student learning?
Your potential is determined by how you let it grow
You'll never be a top notch educator with FOMO as your commander in chief
Forget the new shiny objects that swirl around you and stay grounded in what has the biggest impact on kids
Your kids are watching- we are shaping the future and if they look to you as a model and see superficial motivations and outcomes, they're doomed to repeat it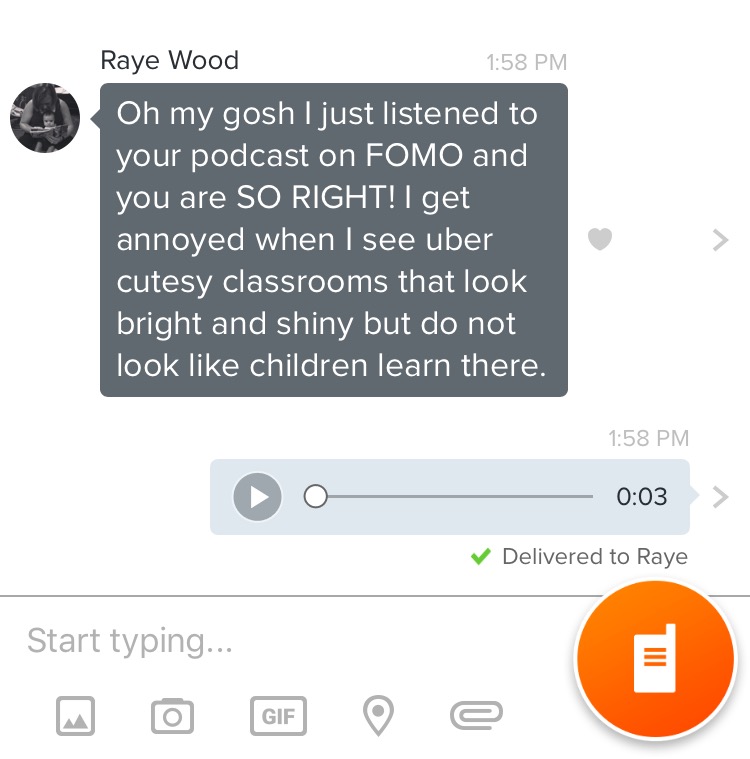 Connect with Gretchen
Leave a Rating and Review
https://itunes.apple.com/us/podcast/always-lessons-empowering/id1006433135?mt=2&ls=1
Why?
This helps my show remain active in order to continue to help other educators remain empowered in a career that has a long lasting effect on our future.
How?
Click on 'Ratings and Reviews.'

Under 'Customer Reviews,' click on "Write a Review."

Sign in with your iTunes or Stitcher log-in info

Leave a Rating: Tap the greyed out stars (5 being the best)

Leave a Review: Type in a Title and Description of your thoughts on my podcast 

Click 'Send'