179: Leadership like Rock, Paper… Pencil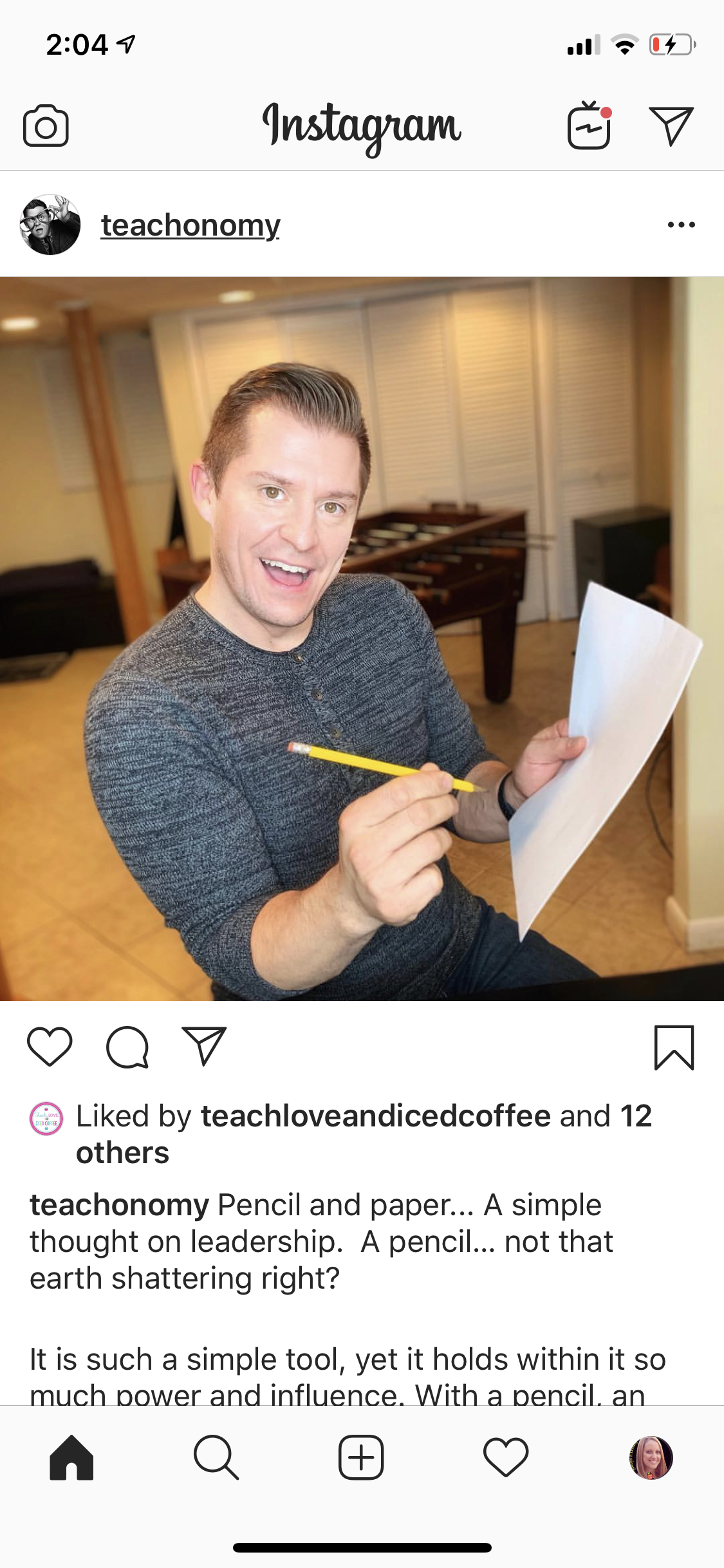 As teacher leaders, we have many pencils in our lives that need our attention to be sharpened so that their talents come to fruition. But if we do not provide the paper so that these pencils can develop and create their masterpieces, then it's all for not. Tune in to hear an inspiring analogy from an elite educator plus my quick tips to put things into action!
Quotables
Pencils, however, become dull over time, losing the ability to put forth life changing work. It isn't until they are sharpened that they can continue to achieve what they were created to accomplish.
Paper is what allows ideas to be remembered, thoughts to be shared, and wisdom to be internalized.
Without paper, "pencils" would be useless.
They need us to lead the way they need support
Pencils are instruments of impact and by refusing to sharpen them we are denying their impact from coming to fruition.
We can't continue being roadblock rocks…. Standing in the way of forward momentum, passion development, skill acquisition, and a sense of community and support.
Connect with Chuck Poole
Resource Mentioned in this Episode
Join the Always A Lesson Newsletter
Join the New Teacher Support Facebook Group
Connect with Gretchen
Email: gretchen@alwaysalesson.com
Blog: Always A Lesson
Facebook: Always A Lesson
Twitter: @gschultek
Instagram: Always.A.Lesson
Linkedin: Gretchen Schultek Bridgers
Google+: Gretchen Schultek Bridgers
Book: Elementary EDUC 101: What They Didn't Teach You in College
Leave a Rating and Review:
https://itunes.apple.com/us/podcast/always-lessons-empowering/id1006433135?mt=2
This helps my show remain active in order to continue to help other educators remain empowered in a career that has a long lasting effect on our future.
Search for my show in iTunes or Stitcher.
Click on 'Ratings and Reviews.'
Under 'Customer Reviews,' click on "Write a Review."
Sign in with your iTunes or Stitcher log-in info
Leave a Rating: Tap the greyed out stars (5 being the best)
Leave a Review: Type in a Title and Description of your thoughts on my podcast
Click 'Send'