Webinar Release: 5 Keys to Effective Guest Interviewing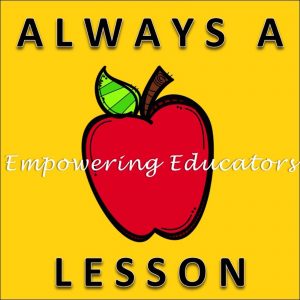 By this point, you have probably heard that I launched a podcast for educators called Always A Lesson's Empowering Educators Podcast. I have met lots of inspiring edu-podcasters and been interviewed by many of them.
See those interviews here:
Every 5 episodes, I started to interview educators that are doing some amazing things in the field of education.
See those interviews here:
The feedback I have received on my interviewing skills has been overwhelmingly positive- thank you!! I decided to take that feedback and create a webinar to equip any and all interviewers with techniques that are not only effective but engaging for the guest and audience as well.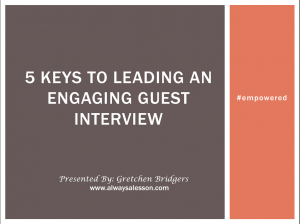 This 30 min webinar is jam packed full of value. Click on the image above for instant access.

Have an idea for a future webinar?
Leave it in the comments below or email me: gretchen@alwaysalesson.com and I'll create it for you!
Want more webinars? Click here.