95: Bonus Edition- Interview with Joann Brewer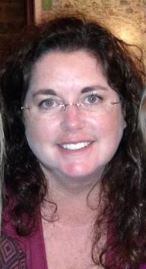 Joann is an educator of over 20 years. She began her career as a TA at an elementary school in Memphis, Tennessee. She was drawn to special education and worked with boys in the juvenile system as well as medically fragile students. Joann has experience at the middle school level in a self-contained life skills classroom, as well as both an inclusion K-5 and preschool classroom. She received her principal and superintendent certification while being a behavior instructional coach for her school district in charge of completing AYP analysis. Quickly after, she moved to an AP role at an elementary school before moving to Austin, Texas for her current role working for Region 13 Education Service Center as a Special Education Specialist supervising first year teacher interns and providing PD. Each day, she asks herself "How have you inspired potential today?" and every day, she can answer that question with evidence and confidence that she has made a positive impact no matter how big or small.
Quotables
All teachers need support
Becoming a great teacher didn't happen overnight
A great teacher is someone who cares that every student every day learns and grows and feels like a real human being- you're teaching the whole child!
Constantly remind your students and teach them and review your classrooms rules, procedures and expectations
Students crave structure. Teachers crave support.
Connect with Joann
Email: joann.brewer@esc13.texed.net
Twitter: @region13
Website:
Connect with Gretchen
Leave a Rating and Review
https://itunes.apple.com/us/podcast/always-lessons-empowering/id1006433135?mt=2
Why?
This helps my show remain active in order to continue to help other educators remain empowered in a career that has a long lasting effect on our future.
How?
Click on 'Ratings and Reviews.'

Under 'Customer Reviews,' click on "Write a Review."

Sign in with your iTunes or Stitcher log-in info

Leave a Rating: Tap the greyed out stars (5 being the best)

Leave a Review: Type in a Title and Description of your thoughts on my podcast 

Click 'Send'