80: Bonus Edition- Interview with Nicole Turner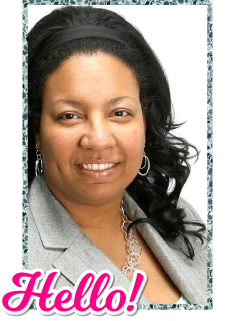 Nicole is a strong educator from Indianapolis who has overcome obstacles only a crowd of people combined would encounter. You'll learn that you can be a great teacher even if you didn't originally major in education or you aren't able to create a Pinterest worthy classroom environment due to financial constraints. Nicole embodies perseverance. Tune in as she shares her rollercoaster journey to education and how she continued to push through hard time such as: a house break in, being a single mom through broken relationships, holding down multiple jobs, failing certification exams, losing teaching jobs due to budget cuts and staying strong while caring for an ailing parent. But, with a little bit of luck and blessings, life experience in the Military, beauty school, and management at McDonald's, teaching became her passion and truest talent. Nicole will empower you beyond measure.
Want to see her blog post about this episode? Click here!
Quotables
I was running away from being a teacher
Being a teacher is more than teaching the subject area, we teach social skills and values in which every single parent wants instilled in their children.
If I didn't have those obstacles I couldn't be the person I am today- I am a stronger educator
I stepped out in faith and went for the gusto
Find your niche and place in a building
Things can turn in your personal life and you still have to perform in your professional life
The children need you. You are putting your all into them. Its not an instant gratification piece.
Find out who you are as an educator so you can better serve children
What do I want my obituary to say about me?
My goal is to be MORE than effective
Connect with Nicole
Websites:

www.coachingcaravan.com
www.teacherscaravan.com

TpT and Instagram: Coaching Caravan
eBook: 10 Things I need to be Successful  Coming June 2017 + interactive journal/planner
Email:

teacherscaravan@gmail.com
coachingcaravan16@gmail.com
Connect with Gretchen
Leave a Rating and Review
https://itunes.apple.com/us/podcast/always-lessons-empowering/id1006433135?mt=2
Why?
This helps my show remain active in order to continue to help other educators remain empowered in a career that has a long lasting effect on our future.
How?
Click on 'Ratings and Reviews.'

Under 'Customer Reviews,' click on "Write a Review."

Sign in with your iTunes or Stitcher log-in info

Leave a Rating: Tap the greyed out stars (5 being the best)

Leave a Review: Type in a Title and Description of your thoughts on my podcast 

Click 'Send'