75: Bonus Edition- Interview with Chuck Poole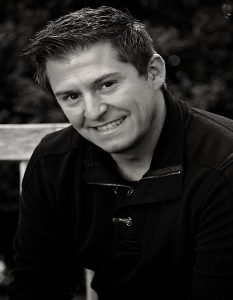 Chuck Poole is a 15 year veteran teacher and athletic coach in New Jersey. He has coached at the middle school level in various sports such as soccer, basketball, softball, and baseball. Chuck's passion is to impact kids and those that teach them everyday.  His podcast is called Teachonomy Talks, found on iTunes and Stitcher Radio, in which it provides nuggets of value every Tuesday in under 10 minutes for busy educators everywhere!
Quotables
Educators are some of the most generous people when it comes to mentorship
The best tools we have are each other
I've become an effective teacher because of the people in my life
Have thick skin and seek out trusted mentors
When we struggle we learn but we only internalize lessons we learned if we find a way to remember them
Write down your "Why"
Connect with Chuck
Twitter: www.twitter.com/cpoole27
Instagram: www.instagram.com/teachonomy
Facebook: www.facebook.com/teachonomy
Website: www.teachonomy.com
Email: Chuck@teachonomy.com
Connect with Gretchen
Leave a Rating and Review
https://itunes.apple.com/us/podcast/always-lessons-empowering/id1006433135?mt=2
Why?
This helps my show remain active in order to continue to help other educators remain empowered in a career that has a long lasting effect on our future.
How?
Click on 'Ratings and Reviews.'

Under 'Customer Reviews,' click on "Write a Review."

Sign in with your iTunes or Stitcher log-in info

Leave a Rating: Tap the greyed out stars (5 being the best)

Leave a Review: Type in a Title and Description of your thoughts on my podcast 

Click 'Send'