55: Bonus Edition- Interview with Mandy Taylor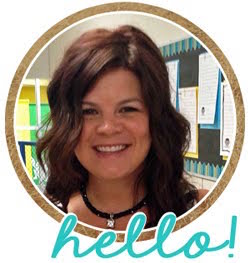 Mandy has a degree in Education. She has spent seventeen years in the classroom, grades Kindergarten through 3rd grade. She recently transitioned out of the classroom into an Instructional Coaching position and has a passion for literacy, a love for learning, and a fascination with public speaking. She also has become a Teacher Consultant with the Central Texas Writing Project where she also serves on the Leadership Board. Her belief statement relates to relationships, humor, authenticity, and love. She's a very connected educator through Twitter, Voxer, and Google.
Quotables
Coaches are in a weird purgatory- where's my identity?
With teaching, the stakes are always high
Listen, Listen, Listen
It's not about me. It's about what is best for kids.
What can my impact be?
Even tasteful leopard can be executed professionally
Equal parts accountability and follow up
Find your people/tribe/PLN…we all want to connect with somebody
Take your passion and make it happen
The space between….
Mandy's Stamp of Approval
Books
Blogs
Hashtags
Resources
Connect with Mandy
Join elite educators everywhere in snagging tips, tricks and freebies right to your inbox every month!
Connect with Gretchen
Leave a Rating and Review
https://itunes.apple.com/us/podcast/always-lessons-empowering/id1006433135?mt=2&ls=1
Why?
This helps my show remain active in order to continue to help other educators remain empowered in a career that has a long lasting effect on our future.
How?
Search for my show in iTunes or Stitcher.
Click on 'Ratings and Reviews.'
Under 'Customer Reviews,' click on "Write a Review."
Sign in with your iTunes or Stitcher log-in info
Leave a Rating: Tap the greyed out stars (5 being the best)
Leave a Review: Type in a Title and Description of your thoughts on my podcast 
Click 'Send'