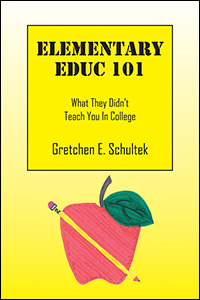 You can access my very first book I wrote for new and aspiring teachers called "Elementary EDUC 101: What They Didn't Teach You in College." It contains lots of tips and tricks to shorten the learning curve and gain effectiveness at a quicker rate.
CALLING ALL NEW EDUCATORS!
Your first year as a teacher is full of exciting moments and of course some blunders.
Why not decrease the likelihood of encountering these blunders by reading this book
and learning from my experiences in an elementary school classroom?
Here's to wishing you a successful first year teaching and beyond!
Find it on Amazon or on my Outskirts Publishing page for a discount. Reviews are welcomed!