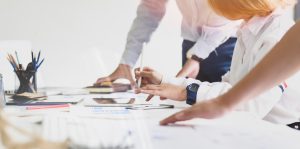 Do you feel like your strengths aren't being utilized to the best of their ability?
Are you looking to make a bigger impact and do more of what you love?
POSITION OPENING: Virtual Assistant 
I'm looking for a creative, disciplined right hand woman to help me take my business to the next level of impact. Hours and schedule are flexible. There is complete clarity in tasks and processes to follow. Come and learn from an encouraging and supportive leader!
Preferred Experience:
Visual design
Editing written and audio content
Online platform navigation
(Current or former educators are ideal)
Characteristics:
Organized
Detail oriented
Coachable
Can handle a variety of tasks at once
Flexible
Resourceful
Problem solver
Self driven
Scope of Work:
Schedule social media posts
Edit podcast, write show notes, and make a headliner advertisement
Edit blog posts
Design pins, blog and podcast images, and t shirts
Photograph printable products in action
Edit and schedule emails
Data analysis
Provide feedback on strategy and provide ideas
Book appointments with clients
Other Details:
This is an independent contractor position where you will use your own equipment and resources
5 hours/wk minimum – 20 hours/wk maximum
$15-$20/hr depending on experience
 Interested in using your passion to give back to the educational community? 
Fill out the application here.